×
Wednesday-Friday

29th-31st Mar 2017
Belgrade, Serbia
---
WG/MC Meeting
Meetings
---
«
back
---
> Agenda
> Venue > Accommodation
> Currency
> Travel
> Dinner

Agenda
Wednesday, 29th March
8:45 Meeting begins
9:00 - 11:00 MC meeting
11:00 - 11:30 Coffee break
11:30 - 12:30 WG1
Lukasz Mikulski: Splitting Reverses of Transitions in Bounded Petri Nets
Anna Philippou: Reversible Computation in Petri Nets
12:30 - 14:00 Lunch
14:00 - 16:00 WG1
Jean Krivine: Reversibility up-to Observation
Doriana Medic: Static vs Dynamic Reversibility in CCS
Thomas Worsch: Sequential Block Updates for Cellular Automata
16:00 - 16:30 Coffee break
16:30 - 18:00 WG1
Mohammad Reza Mousavi: Testing from Reversible Finite State Machines: an Update
James Hoey: Reversing Simple Imperative Programs
Discussion on the year-end report for WG1
Thursday, 30 March
9:00 - 11:00 WG2
Adrian Palacios : A Reversible Semantics for Erlang
Emilio Tuosto: Choreographies for Automatic Recovery
Rumyana Neykova: Let it recover: multiparty protocol-induced recovery.
11:00 - 11:30 Coffee break
11:30 - 12:30 WG2
Paola Giannini: Reversibility in Parallel Sessions
Ivan Lanese: Retractable Contracts
12:30 - 14:00 Lunch
14:00 - 16:00 WG2
David Matos: NoSQL Undo: Recovering NoSQL Databases by Undoing Operations
Ulrik Pagh Schultz: Reversible object-oriented programming
Discussion on the year-end report for WG2
16:00 - 16:30 Coffee break
16:30 - 18:00 WG4
Stefan Kuhn: Reversibility in chemical reactions
Ulrik Pagh Schultz: Robotic reversibility in the real world
Discussion on the year-end report for WG4
Meeting's dinner
Friday, 31 March
9:00 - 11:00 WG3
Alwin Zulehner: Design of Encoder Circuits: Another Application Area for Reversible Logic
Mariusz Rawski: Reversible Synthesis of Incompletely Specified Functions
Claudio Moraga, Krzysztof Podlaski, Pawel Kerntopf, Radomir Stankovic: Towards Classification of Reversible Functions
Discussion on the year-end report for WG3
11:00 - 11:30 Coffee break
11:30 - 12:30 WG3
Alexis De Vos: Towards a unification of quantum and classical reversible circuit design
Pawel Kerntopf: Literature Bibliography on Reversible Computation
12:30 - 14:00 Lunch
14:00 - 16:00 WG4
Michael Kirkedal Thomsen: Janus meets Backstroke
Paul Borril (by video/Skype): Reversibility and data centers
Discussion
16:00 - 16:30 Coffee break
16:30 - 18:00 WG Discussions
18:00 Meeting finishes
> Go up
Venue
The meeting will be held at Serbian Academy of Sciences and Arts. The address is Knez Mihailova Street 35. The precise location of the meeting venue and other relevant locations can be consulted in the following google map:
> Go up
Accommodation
Belgrade offers a wide range of hotels to fit all kinds of budgets. The hotels we propose are walking distance from the venue, and in the city center. The venue is in the very center of the city in the pedestrian zone. You can find many others on the net.
> Go up
Currency
Local currency is dinar (din, RSD). 1 euro was approximately 123 dinars on January 20th, 2017. On this page you can find the official daily exchange rate of the National bank of Serbia. You can get dinars on ATM or you can exchange your currency into dinars in a bank or an exchange office. The rates should be similar everywhere and no additional charges should be taken. ATMs accept major credit cards and are located throughout the city. Major credit cards are accepted at almost all restaurants, hotels and stores in Belgrade. All cash payments must be in dinars.
> Go up
From the Belgrade Airport to the city center
By public transportation
You can use:
Mini bus Line A1
Bus line 72
The bus 72 goes to
Zeleni Venac
, which is not far from the venue. If you take the mini bus A1, the last stop is
Slavija Square
, and you have to go counter clockwise and cross the
Beogradska Street
. Take the bus 31 or trolleybus 19, 21, 22, 29, and go to the last stop at
Student Square (Studentski trg)
. For public buses, the tickets are purchased in buses in cash (only dinars). If you buy the ticket for 72 in kiosk it will be a bit cheaper. More details at
http://www.beg.aero/en/strana/8811/bus
Slavija Square, main train station and main bus station are within walking distance (about 2km) from the venue.
By taxi
Please note that COST rules on the use of Taxi are very strict: An eligible participant is permitted to claim taxi expenses either when public transport is not available, or if a taxi is taken before 7 am to facilitate an early departure and / or if a taxi is taken after 10 pm due to a late arrival. You may decide to take taxi anyway because, for example, it is more convenient but then a claim can only be made for taxi if the condition above are satisfied. For further information, please see Section 4 of COST Vademecum http://www.cost.eu/participate For the use of taxi services from Belgrade Nikola Tesla Airport to your hotel, please contact the city service TAXI INFO desk, located in the baggage reclaims area. Take a taxi receipt at the information desk which contains the name of your destination and appropriate price for the taxi service. For the hotels in Zone 2 (Municipality Stari grad = Old town) the price should be 1800 dinars (around 15 euros). More details at http://www.beg.aero/en/strana/8871/from-belgrade-airport
> Go up
Dinner
We plan the social dinner for Thursday 30th in restaurant Manufaktura http://www.restoran-manufaktura.rs/en/
> Go up
Reversible Computation - Extending Horizons of Computing
Links
Memorandum of Understanding
COST rules and guidelines
Contact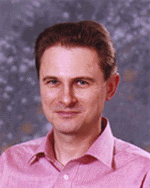 Irek Ulidowski
Management Committee Chair
Email



Ivan Lanese
Management Committee Vice Chair
Email



Veronica Gaspes
STSM Coordinator
Email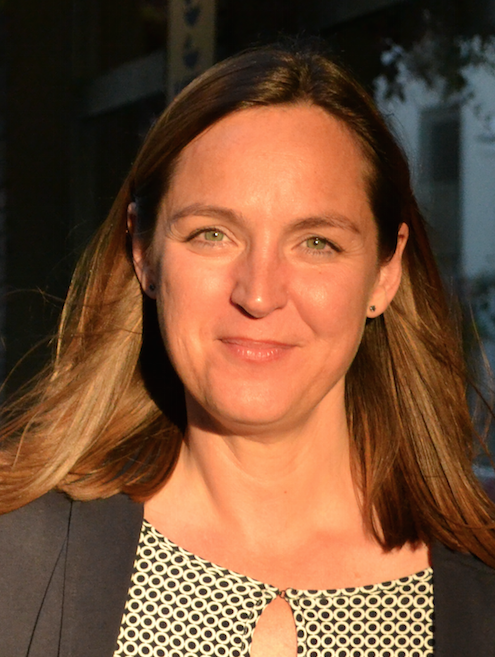 Jovanka Pantovic
ITC Conference Grant Coordinator
Email



Anna Philippou
COST Action Equality Chair
Email



Ralph Stuebner
COST Science Officer
Email



Michael Kirkedal Thomsen
COST Action Website Chair
Email